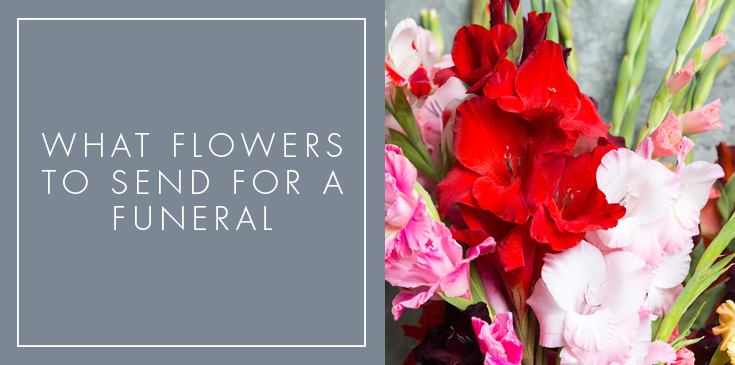 When dealing with the death of a loved one or close friend, you may be confused as to which gifts or flowers are considered appropriate. The team at Trias Flowers knows that this is a difficult and emotional time – and we are here to help you to choose the right flowers for the funeral services, so that you don't have to worry.
There are two distinctions regarding the types of florals available for these occasions – funeral flowers and sympathy flowers. The difference is simple. Flowers for the funeral services are to be delivered to the funeral home or memorial service, while sympathy flowers are more personal in nature and are sent to the family of the deceased.
Floral arrangements for funeral services are more formal, and include the casket flowers and urn designs, as well as standing sprays, wreaths, crosses or other custom display. Any florals associated with the casket or memorial service are typically selected by the immediate family, such as a spouse, child, or sibling; while the standing designs are typically sent by work colleagues, extended family, or friends.
Funeral flowers may also include an arrangement sent to the grave site including cemetery cones and silk bouquets appropriate for the outdoors, or to be left for long periods of time.
It should be noted that these more formal arrangements are considered a tribute to the deceased, and are not customarily sent to the family home.
Another type of funeral floral arrangement are funeral baskets, which are often sent home after the services are complete. If you do wish to send flowers directly to the grieving family at their home, sympathy flowers in the form of small to mid-sized bouquets, as well as green plants, are traditionally acceptable.
Although gladioli are established as the traditional "flower of remembrance" , they are no longer considered to be the only appropriate bloom for funeral and sympathy flowers. In fact, any flower arranged in a respectful and elegant way will send a message of comfort to those who are suffering a loss.
Trias Flowers is happy to arrange delivery to all Miami area funeral homes, and will assist with managing delivery so that you do not have to worry about the flowers arriving in the right place at the right time. We are here to help.